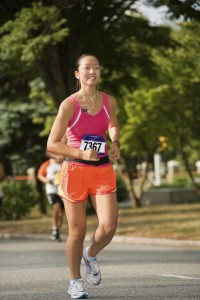 At LASIKPRO, we want you to feel fully confident in our ability to help you see better.  We will take the time to explain the LASIK surgery procedure and provide answers to give you total comfort in your decision.  Here are some of the commonly asked questions we receive.
Will LASIK vision correction improve my eyesight?
LASIK can successfully treat patients 18 and older with nearsighted, farsighted and astigmatism conditions.  Patients will experience the best results if their eyes have already stopped changing, and if a steady glasses or contacts prescriptions has been reached.  The only way to be sure that laser eye surgery is right for you is to have your eyes examined during a FREE LASIK consultation.  While some individuals cannot be helped by LASIK, most patients are excellent candidates.
What will the LASIK procedure be like?
The actual LASIK laser eye surgery procedure lasts only a matter of minutes.  Your entire visit will take about 90 minutes, including time for us to conduct final measurements on your eyes.  There is little to no pain associated with the procedure, although you may experience some minor discomfort or sensitivity, which will gradually disappear soon after your procedure.
What happens after my LASIK surgery?
Immediately following the surgery your vision will be improved, but foggy for a few hours.  Plan to have someone drive you home.  There may be mild irritation for a few hours following the surgery, and it is best to take a nap to rest your eyes during this period.  You may experience light sensitivity, which can be relieved by wearing sunglasses.  You may be able to return to work as early as the day after your laser eye surgery, after your post-op exam.   Do not rub your eyes for one week after surgery.  It is recommended that you avoid eye makeup, swimming and playing racquet sports for up to one week as well.  The goal of the procedure is to reduce or eliminate your dependence on distance glasses or contacts.  Studies have shown that in the vast majority of LASIK patients, the visual improvement is permanent.  In a small number of patients, however, an enhancement may be necessary.
Are there any side effects?
The side effects of this laser eye surgery are minimal.  Many patients experience dryness of the eyes, which can easily be treated with artificial tears.  Mild glare or halos may occur in the first few weeks after surgery.
How long has LASIK surgery been performed?
LASIK surgery has been performed for almost 20 years, with more than 30,000,000 treatments performed. This procedure is the most common voluntary medical procedure in the world, and is based on technology and ophthalmologic procedures that have been practiced for more than 50 years.
Make My AppointmentAsk Dr. Perraut