Chevy Chase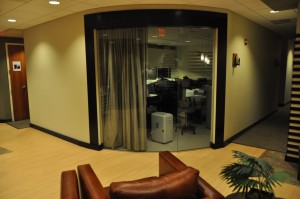 LASIKPro Laser Eye Centers
5454 Wisconsin Avenue
Suite 850 In The Barlow Building
Chevy Chase, MD 20815
301-654-2404
Click here for printable directions
Serving the entire DC Metro area, including Chevy Chase, Bethesda, Potomac, Silver Spring, Gaithersburg, MD, Northern VA, and the District of Columbia. LASIKPro specializes in refractive surgery and only refractive surgery. Our focus is on providing the highest quality LASIK in a personal private practice setting. We use the most advanced laser technology to produce the best possible visual results. Dr. Perraut is fully committed to improving your quality of life by reducing or eliminating your dependence on glasses and contact lenses. Dr. Perraut is not only the sole refractive surgeon in private practice in the DC metro area that exclusively performs LASIK and PRK, but also is available to personally see all patients prior to and after their procedure. His goal is personalized attention to all patients, not to feel like they are part of an assembly line procedure.
Our Chevy Chase office is directly across from the Friendship Heights Metro stop that makes it extremely accessible from DC, Virginia as well as locations in Maryland such as Gaithersburg, Rockville, Bethesda and anywhere in between.
Dr. Perraut has performed refractive surgery for 15 years in Northern Virgina, Montgomery County Maryland, Frederick County Maryland and Charlottesville Va. His name is synonymous with being one of the most experienced LASIK surgeons in the entire DC metropolitan region.
Our Optometrist and clinical director, Dr. Ron Schwartz, has been in practice in Montgomery county for over thirty years and has concentrated on laser vision correction for over 15 years.
Our doctors at the Chevy Chase office, L. Edward Perraut, MD and Ron Schwartz OD are both always available to answer any question that you may have regarding any refractive procedure.