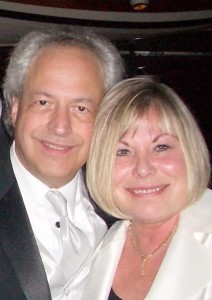 Ronald Schwartz, O.D., began working with Dr. Ed Perraut at LasikPro in 2010. Prior to that, he was with Whitten-Perraut Laser Eye and was also a clinical director for TLC Laser Eye Center.
Dr Schwartz graduated from the Pennsylvania College of Optometry in 1972 and was in private practice in Rockville, Md. for many years. Since 1999, he has worked exclusively with refractive surgery patients, and is an often-requested seminar presenter. He has lead LASIK seminars at large organizations including the FBI, Secret Service, NASA, State Farm, the American Diabetes Association and many more.
Dr. Schwartz's wife Debbie is the Surgical Consultant at LasikPro. They have worked together for the last 25 years, the last twelve helping to educate patients about refractive surgery, calming the nerves of prospective patients, and guiding them in their rewarding experience.