At LASIKPRO, we work in partnership with your eye doctor to achieve your best visual outcome.  We are proud to work closely with hundreds of eye doctors in the area.
Dr. Perraut, the staff at LASIKPRO and your eye doctor will communicate every step along the way to ensure that you receive:
Comprehensive and FREE Pre-Procedure Evaluation and testing, ensuring that you are a great candidate for LASIK. It also ensures that all the necessary data is gathered to develop your customized LASIK laser eye surgery procedure.
Customized and Personalized LASIK Procedure which utilizes all of the data gathered during the pre-procedure evaluation to achieve the best vision for each individual.
All the necessary and recommended Post-Procedure Care to help guarantee your lifetime of improved vision.
If you do not have a personal eye doctor, LASIKPRO is happy to refer you to an eye doctor close to your home or work, making your LASIK surgery experience as convenient as possible.  Although you can receive both pre and post-operative care at LASIKPRO, we recommend that you see your own eye doctor as well as he or she is most familiar with your eyes and your vision history.
Central Virginia Locations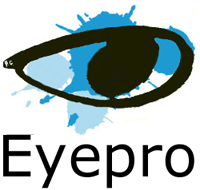 Website: Eyepro
Eyepro
Drs. Goerl and Butterfield
Haymarket Office
6530 Trading Square
Haymarket VA, 20169
Phone: 703-754-1113
Fax: 703-754-1121
Email: drgoerl@gmail.com
Website: Marrow Family EyeCare, Primary Eye Care Optometry
Marrow Family EyeCare, Primary Eye Care Optometry
Greg Marrow, OD and Christi Marrow, OD
Marrow Family EyeCare, Primary Eye Care Optometry Contact Info
1663 Virginia Ave Harrisonburg, VA 22802-8312
Phone: 540-442-7742
Email: info@marrowfamilyeyecare.com
Website: Pemberton Eye Optometry
Pemberton Eye Optometry
Mary Lee O.D.
Pemberton Eye Optometry
2522 Jefferson Hwy, Suite 106, Waynesboro, VA 22980
Phone: 540-946-8727
Email: info@pembertoneye.com
Website: University Eyecare
University Eyecare
Franklin A. Cerrone, O.D.
University Eyecare – Charlottesville Downtown
408 E. Market St., Suite 105, Charlottesville, VA 22902
Phone: 434-293-2048
University Eyecare – Harrisonburg
210-B University Blvd, Harrisonburg, VA 22802
Phone: 540-437-1220
Email: office@ueyecare.com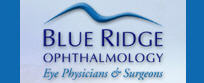 Website: BlueRidgeEyeMD.com
Blue Ridge Ophthalmology
Dr. Andrew Collins, M.D.
Blue Ridge Ophthalmology Contact Info
626 Berkmar Circle, Charlottesville, VA 22901
Phone: 434-295-3227
Email: info@blueridgeeyemd.com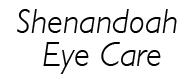 website: www.shenandoaheyecare.com
Shenanadoah Eye Care
Drs. Michael P. Gowen, Sr. O.D., Cory R. Partlow, O.D., & Jennifer, D. Nowak, O.D.
Shenandoah Eye Care Contact Info
Harrisonburg, VA Location:
1870 Resevoir Street, Harrisonburg, VA 22801
Phone: 540-434-6622
Staunton, VA Location:
1412 N. Augusta Street, Staunton, VA 24401
Phone: 540-434-4187
Email: april.sheneyecare@hotmail.com

Website: www.Visionsource-valleyeyeclinic.com
Valley Eye Clinic
Dr. Chris Deibert, O.D.
Valley Eye Clinic Contact Info
30 Cottage Dr., Luray, VA 22835
Phone: 540-743-5670
Fax: 540-473-2342
Email: valleyeyeclinic@earthlink.net
Frederick/Tri-State Locations

Website: EyetoEyeDr.com
Eye to Eye
Drs. Beverly Chado, O.D. & Steven Chado, O.D.
Eye to Eye Contact Info:
Frederick, MD Location:
2060 Yellow Springs Road, Ste. 104, Frederick, MD 21702
Phone: 301-695-8771
Fax: 301-695-1616
Germantown, MD Location:
13061 Wisteria Drive, Germantown, MD
Phone: 301-253-0084
Fax: 240-207-3271
Email: eyetoeyedr@aol.com

Website: DrSolomonandAssociates.com
Dr. Richard Solomon and Associates
Drs. Richard Solomon, O.D. & Lisa Smith, O.D.
Dr. Richard Soloman and Associates Contact Info
5227 Buckeystown Pike, Frederick, MD 21704
Phone: 301-846-4055
Email: dr.rssolomon@gmail.com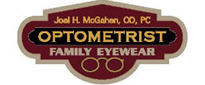 Website: Family-Eyewear.com
Dr. Joel H. McGahen, O.D. P.C.
Dr. Joel H. McGahen, O.D. P.C. Contact Info
Waynesboro, PA Location:
112 W. Main Street, Waynesboro, PA
Phone: 717-762-5811
Chambersburg, PA Location:
422 Phoenix Drive, Chambersburg, PA
Phone: 717-264-4012
Email: doctorjoel@live.com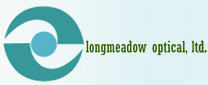 Website: LongmeadowOptical.com
Longmeadow Optical
Dr. Mark Farbman O.D. & Dr. Dawn Gill O.D.
Longmeadow Optical Contact Info
560 Opossumtown Pike, Frederick, MD 21702
Phone: 301-662-8866
Email: info@longmeadowoptical.com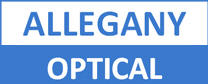 Website: AlleganyOptical.com
Allegany Optical- Chamberburg
Dr. James J. Whitelock, O.D. & Dr. David Wilson, O.D.
Allegany Optical- Chamberburg Contact Info
1039 Wayne Avenue,
Chambersburg, PA 17201
Phone: 717-263-2389

Website: www.Visionsource-greencastle.com
Greencastle Eye Care Center
Dr. Charlie Parsons, O.D. & Dr. Sandra Fink-Freeman, O.D.
Greencastle Eye Care Center Contact Info
50 Eastern Avenue, Suite 107, Greencastle PA, 17255
Phone: 717-597-7708
Fax: 717-597-1052
Email: cjpod@comcast.net