Billy Glading
Professional Lacrosse Player, Washington Bayhawks
Regina Hall
Shannon Stroud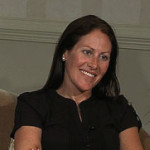 "Dr. Perraut was great, he's a fantastic doctor. I would definitely without reservation recommend Dr. Perraut and the LASIK surgery itself. It's just simply life changing."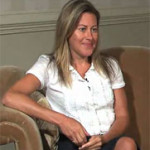 Megan Delaney
"I was extremely nervous going into it, but I think many people are nervous because it's your eyes. But Dr. Perraut talks you through the whole thing and tells you exactly how long things are going to take. It was very quick and was over before I knew it! I would absolutely recommend Dr. Perraut. I simply would not trust my eyes to anyone else."
Kevin Branson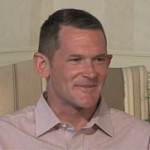 "Few things that have happened in such a brief period of time that have changed my life as dramatically as having LASIK. There's just a whole level of freedom in being able to get up and walk out of the house without having to worry about replacing my contacts or where my glasses are. If anybody is having doubts, I would strongly recommend they go through with it!"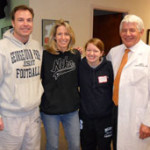 Danielle Fegan
"My dad and mom came to LASIKPRO and said that Dr. Perraut is awesome. After my LASIK surgery I definitely agree. Not only can I see without glasses or contacts now, but the whole experience was very personable. Dr. Perraut and the staff made everything very easy. I can read road signs, the clock when I wake up, and the television all without glasses or contacts! This has been such a great experience for me especially because now I can see the chalkboard to take notes in school. The staff here is so nice and caring and I would recommend LASIKPRO to anyone."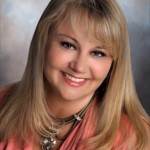 Pam Garrison, Radio Personality, WCYK "Hit-Kicker", Charlottesville, VA
"Having 20/20 vision now after wearing glasses or contacts every day since I was in seventh grade…it blew me away! I would tell anyone who needs vision correction: run – do not walk – to Dr. Ed Perraut at LASIKPRO."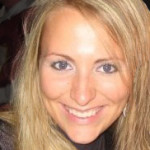 Deanna Pelton, Firefighter, Hagerstown, MD
"Dr. Perraut made my LASIK experience painless and worry-free. Thanks to LASIKPRO, I no longer struggle with the special equipment needed for prescription glasses during fire-fighting. I would recommend him to any brothers or sisters in my profession."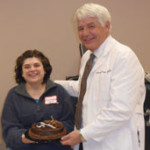 Kimberly Pershing
Pictured here is Kimberly Pershing with Dr. Perraut after she received LASIK as her birthday present!
Sharon Giuliani
Dr. Perraut was highly recommended to me by my siblings, three of which have had LASIK by him. I had surgery on both eyes. The staff could not have been kinder, and all were very professional. Only one day after surgery, my vision is 20/15. I can see my alarm clock when I wake up without fumbling around for my glasses. Swimming, water skiing and jogging without my glasses and contacts is going to be great! I highly recommend Dr. Perraut. If I had to do it again, I wouldn't hesitate to choose LASIK with Dr. Perraut.
Nick Kercheval
"Dr. Perraut's experience is what led me to LASIKPRO. He answered all my questions and was very straight forward and professional. I now have great vision and don't have a need for contacts. I'm so glad I got Lasik because now I can read and ride my motorcycle. Overall, the staff at LASIKPRO was very professional and friendly and I had a positive experience."
Luz M. Fuentes
"The primary reason I went to LASIKPRO was due to Dr. Perraut's reputation and experience. I got Lasik in both eyes and now I can see without glasses or contacts for the first time in over 20 years! I'll be able to go swimming, use a computer and participate in other outdoor activities thanks to Dr. Perraut."
Nidia Gerringer
A life changing experience, it's been 3 months since my surgery and there's no words to describe how amazing it is to be able to see without glasses or contacts, I am more than happy with the results. All I have to say now is THANKS Lasikpro!!!
Alicia Fridgen
Dr. Perraut and his staff are wonderful. I was seeing 20/15 less than 24 hrs after having LASIK. Great surgeon and just a nice guy. Thanks Dr. Perraut for the amazing results!
Shannon Fitzgerald
Months later and still LOVINGGGG my "new eyes". I already rave about y'all to everyone who will listen Between the funny, lovely staff and the amazingly fast and confident surgeon (also seems like a grand sense of humor)….AN AMAZING experience! Thanks so much again and I hope the year's going really well up north! BIG LOVE!